Two full days of racing will get anyone's adrenaline going, but for drivers coming off a delayed season start it meant more. If the opening round of the Inaugural Championship Off–Road series was chocked full of excitement and optimism, day two upped the ante and showcased exceptional racing and an extremely deep pool of talented racers across 16 classes.
ERX Motor Park also proved that it's twisting, winding, technical course is capable of handling ten 170 SXS, 30 buggies or 10 roaring Pro 4's while allowing for smooth, fast and safe racing. All of that was on display on Saturday, July 11th.
LeDuc: 101
On Friday, Kyle LeDuc went wire-to-wire for his 100th career win. On Saturday, he had to work a bit harder for number 101 as the rest of the Pro 4 field met his speed at ERX.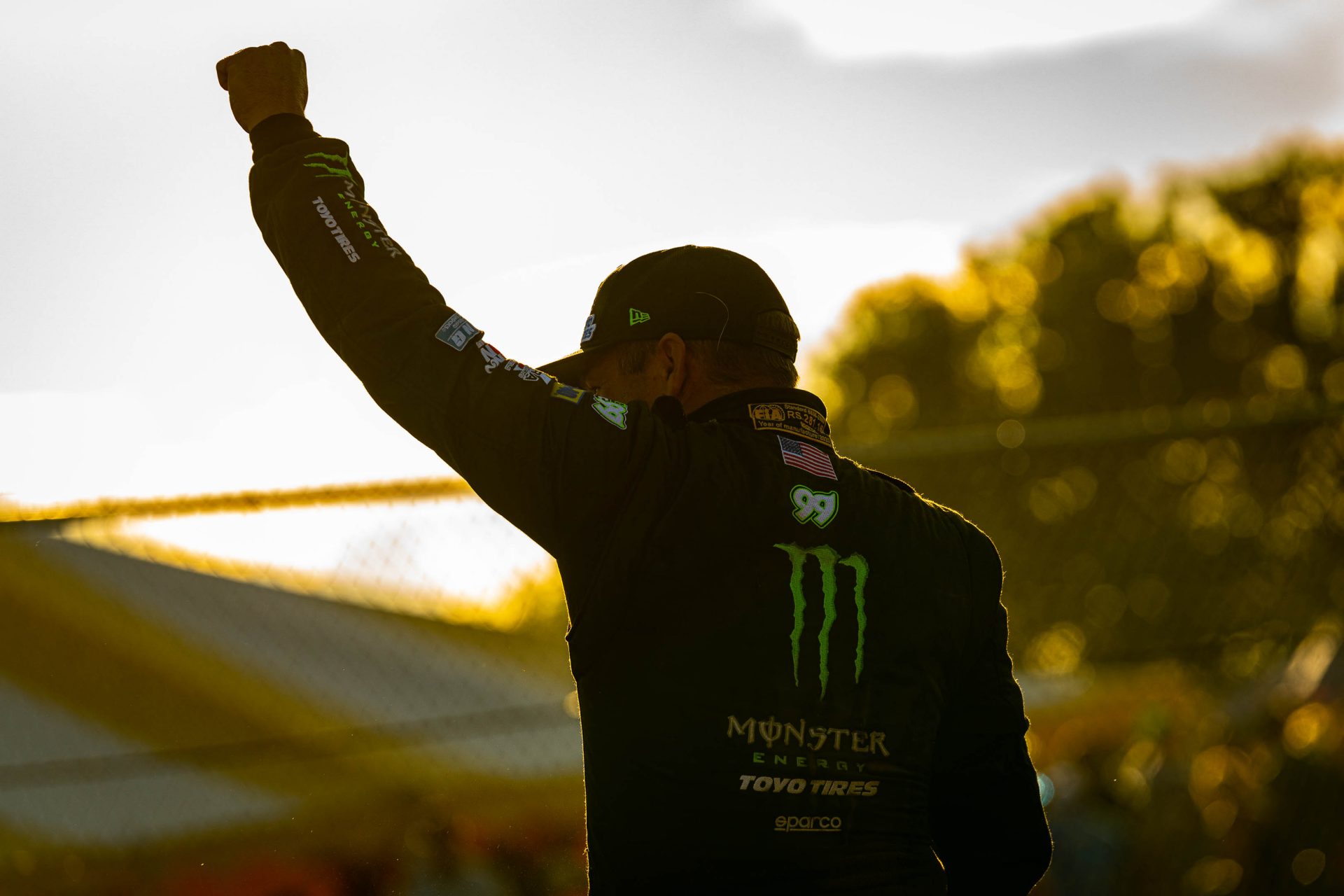 CJ Greaves and LeDuc lined up on the front row, and Greaves moved out to a quick lead. The defending class champion found a great set-up to challenge LeDuc and held the lead for four laps before a flat tire dropped him down to seventh.
In his place jumped LeDuc, who was swapping positions with Johnny Greaves for the first part of the race. The flat tire by the younger Greaves gave LeDuc an opening, and it looked like he might pull away from the field for a second straight day.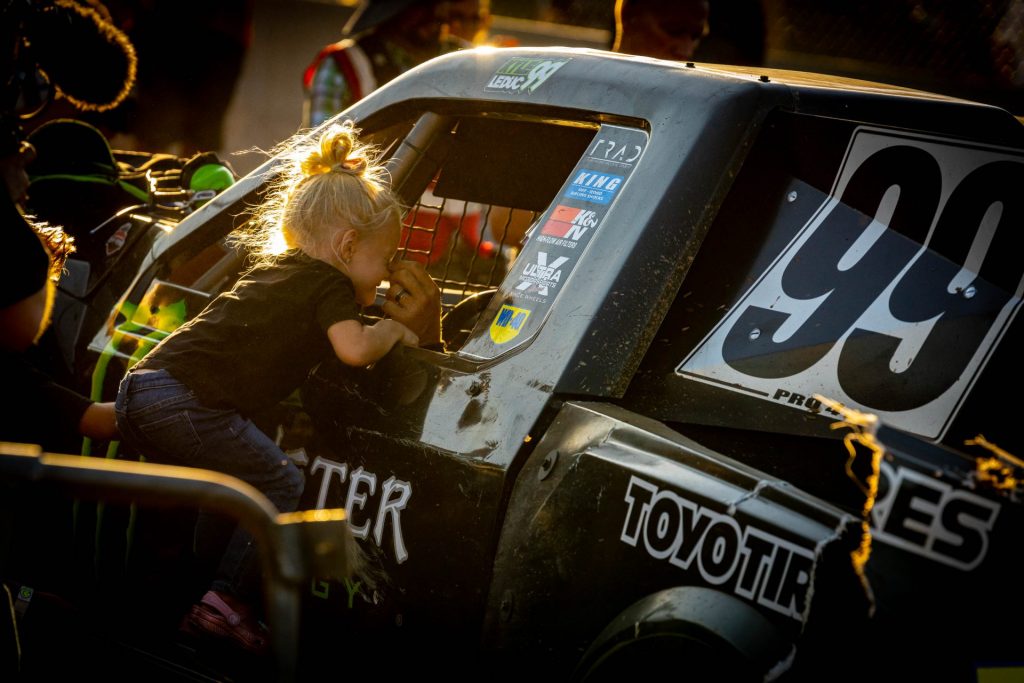 But along with Johnny Greaves, Jimmy Henderson, Kyle Chaney and Andrew Carlson applied pressure over the next several laps. Around mid-race, Johnny Greaves' Toyota started having break issues, and Henderson and Carlson battled over the second spot. Carlson was able to hold on to the second with two laps to go, despite a serious challenge from CJ Greaves the last two laps.
For LeDuc, his 101st win was gratifying, and proved his worth as both a frontrunner and a serious challenger when having to work through the traffic.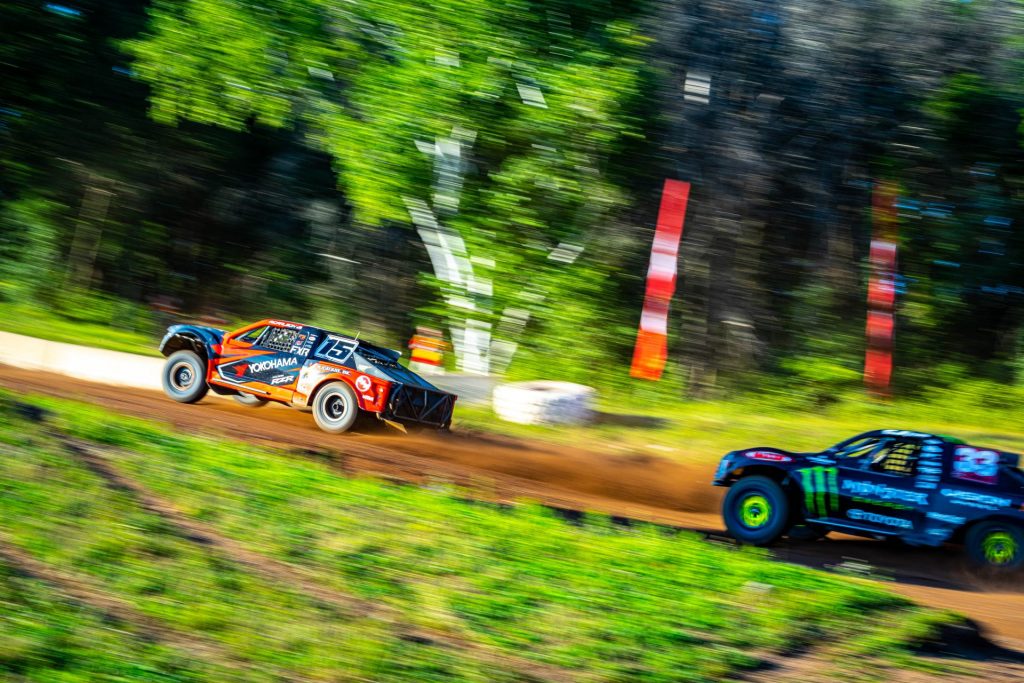 "CJ got the flat tire, and I was able to get by," LeDuc said. "Literally two laps later after that I had no four wheel drive. I was trying to keep the thing on the track, trying to keep it straight. Besides that, the truck was dialed, it was super good."
For Carlson, it was his second straight podium after finishing third on Friday. He said his improvement was as much about the truck and trusting his instincts. "Yesterday I was a little intimidated, and let the truck do what it wanted to do," Carlson explained. "But today I just needed to man up and drive it."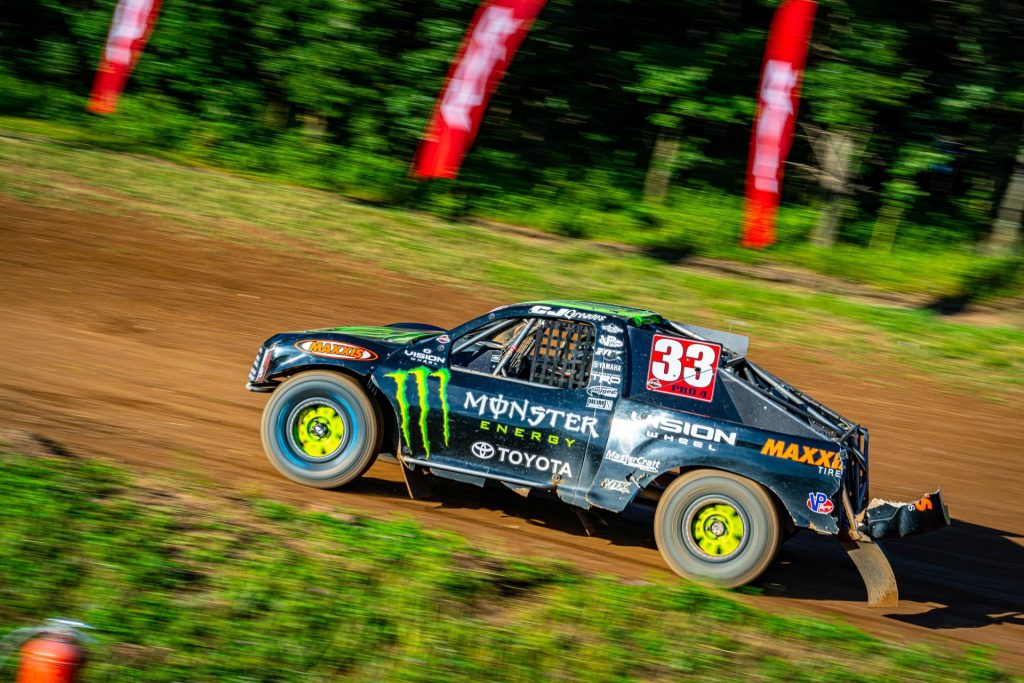 For Greaves, the flat tire was just another obstacle to overcome as the continue to refine the new truck the team put together this year. "We've been struggling with this new truck, it seems, every time we go out and do something right the next day is different," Greaves said. "We threw a bunch of stuff at its last night, and today it was night and day different."
Chaney rebounded from a mid-race bobble to finish fourth. Henderson rounded out the top five.
Kliman, Kincaid Pace Pro 2
There are several new names dotting the deep Pro 2 field in Championship Off Road this season. For the first two rounds this year, many of those drivers are looking for a way to keep pace with past class champions Keegan Kincaid and Kyle Kleiman.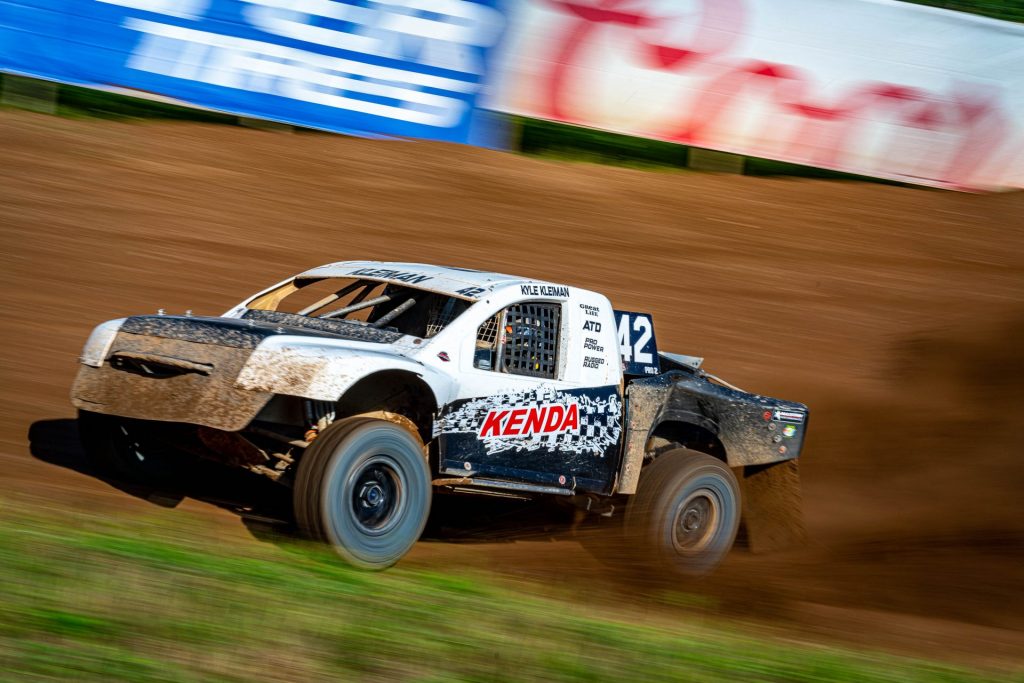 Kleiman found a podium finish on Friday thanks to his ability to make late race charges, which resulted in a last lap pass for third. On Saturday, he took an easier route to the podium by working through some initial contact and moving into the lead on lap three. From there, he had a late challenge from Kincaid, but he covered his lines for his first win of the year.
"At the beginning of this race we were just trying to figure out lines, but then it just clicked there," said Kleiman. "it was definitely a good start to the year, and I'm definitely pumped."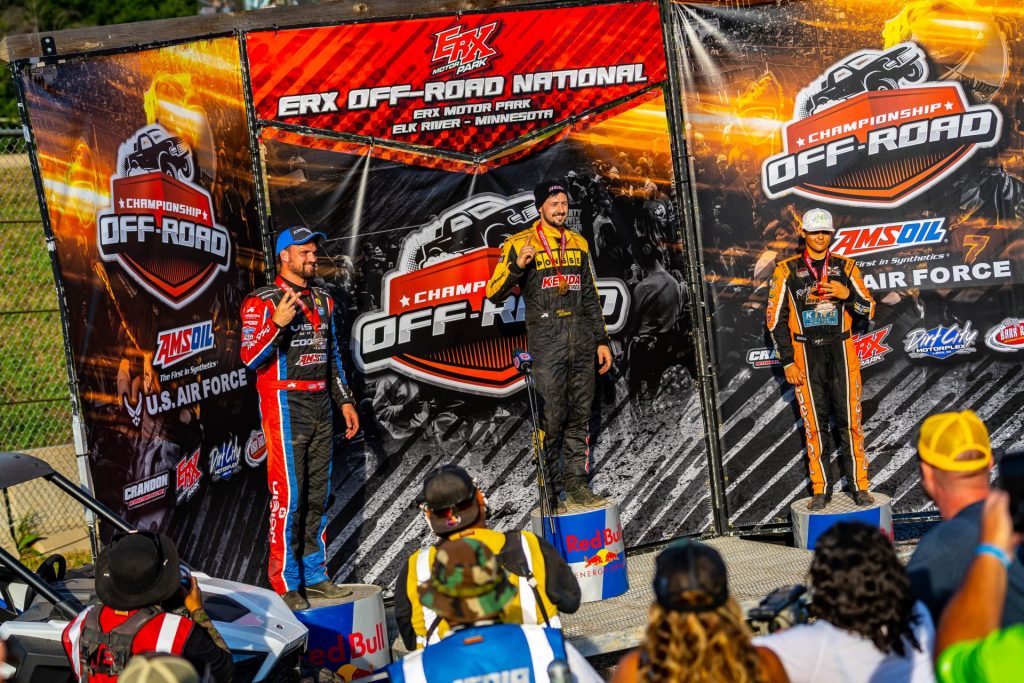 After winning the season opener relatively unchallenged, Kincaid had to put his head down, stay clean and get to the cleaner air behind Kleiman. He stayed away from the fray and grabbed second on lap three. Despite having 14 laps under his belt already, he was looking for a couple more to see if he could have swapped positions with the race winner.
Rookie Ricky Gutierrez just missed a podium finish on Friday after Kleiman made his last last-lap pass. On Saturday, Gutierrez fought his way back after a blown tire forced him to the back.
His late charged was rewarded with his first career Pro 2 podium.
Pro Lite Win Comes From the Back
Carson Parrish made the long trek from Texas and was looking for his first Pro Lite win in the Midwest. For the first 13 laps, he had the lead and an opportunity for a big career milestone.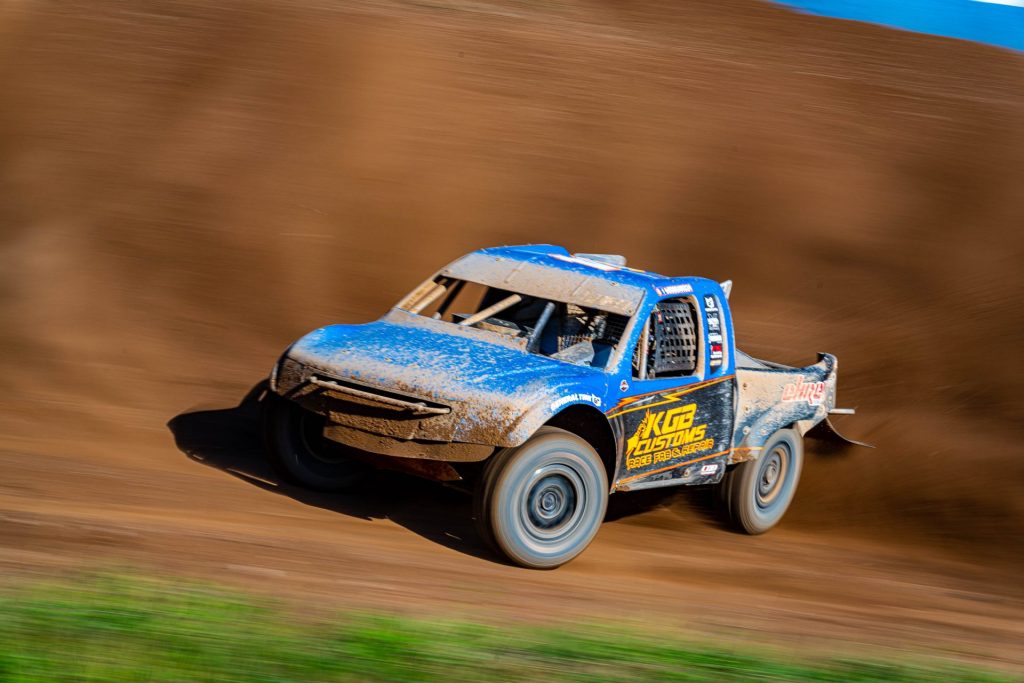 But the weekend in Pro Lite belonged to Kyle Greaves. After a dominant win on Friday, Greaves was forced to start dead last on Saturday. By the end of the first lap he was already in the top five, and in podium position one lap later.
It took him all 12 laps to catch and contain Parrish. On the final lap, Greaves took advantage of a big bobble by Parrish after the Texan over-rotated on the tricky 180-degree turn. He held on for his second straight win.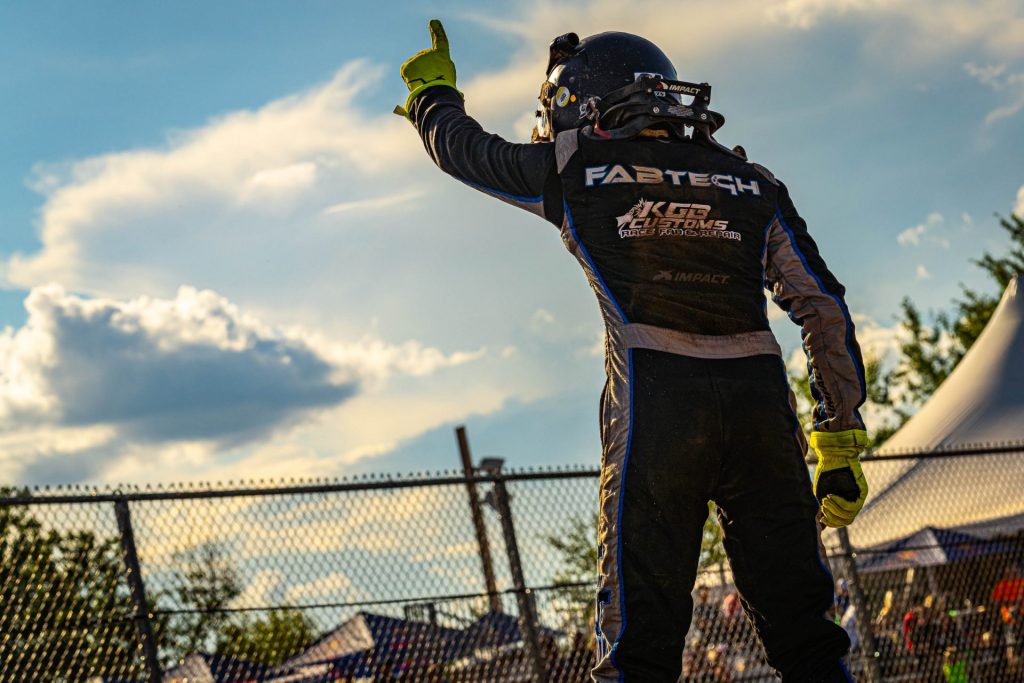 "That was a heck of a race, having to come from the back," said Greaves. "I'm super proud of all of my team and everybody that helps out. Any win is the greatest thing ever, and it sits with you every time you get in the truck."
Parrish held on for second. Zach Szymik put in a herculean effort, moving up from sixth to third for his first podium in 2020.
Pro Stock SXS
After just two races, the Pro Stock SXS class has proven that there are more than one or two top drivers this year. It also has shown that all manufacturers have come to play in Championship Off Road.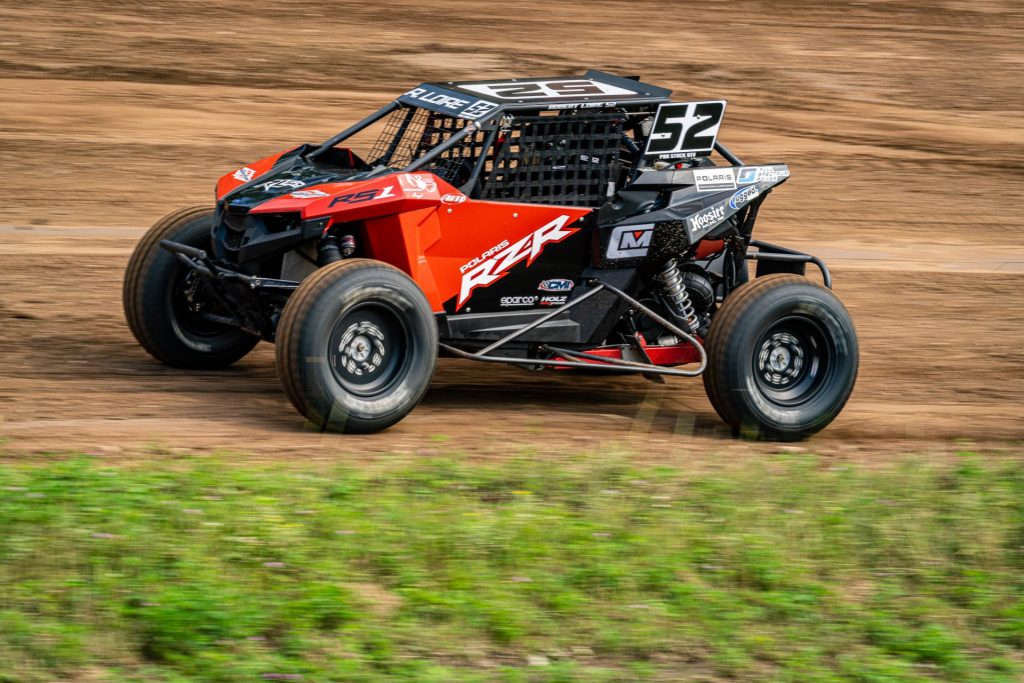 On Saturday, Polaris' Robert Loire grabbed the pole and the hole shot and ran a near perfect race for his first win of the year. Behind him, Textron's Jeremy Houle kept Loire hones the entire race, keeping one or two car lengths and pressured the leader all the way to the finish line. Friday's official winner, Yamaha's CJ Greaves, took another solid trip around the ERX circuit, finishing third.
Pro Mod SXS
Can-Am driver Elliott Burns was looking for a better day two result than he encountered on Friday, and with a huge hole shot from the pole position, he was running well out front for the first six laps. That's when CJ Greaves caught his groove and took the lead for the remainder of the 14-lapper, his second straight class win.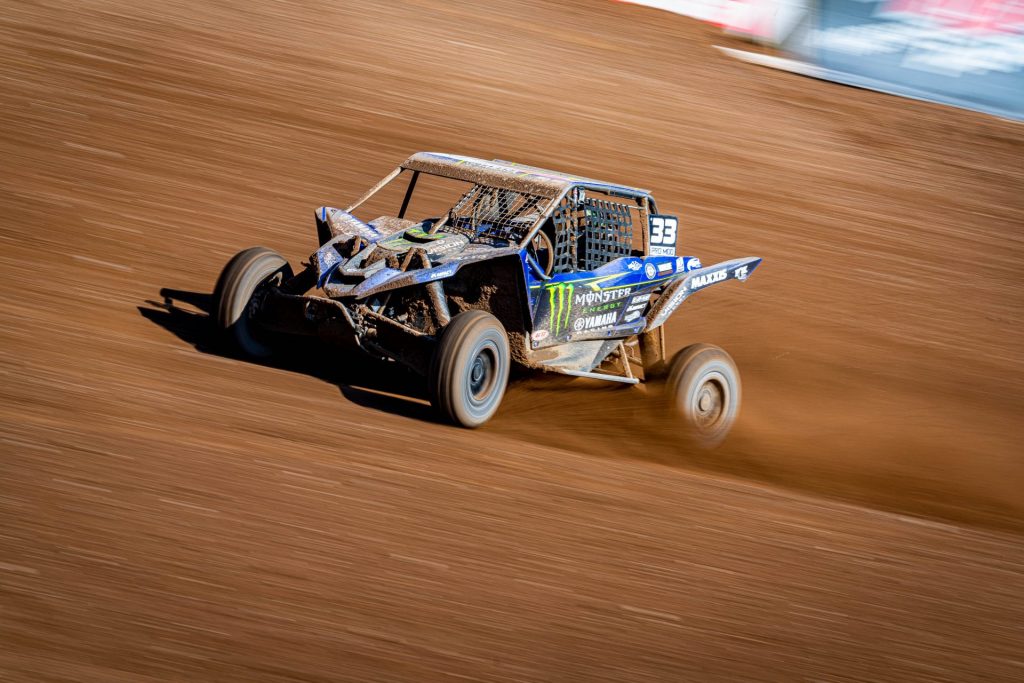 Burns turn in a podium position quickly dropped by the wayside as Kyle Chaney (Can-Am) and Rodney VanEperen (Yamaha) moved into second and third. Chaney's move up the finishing order came in a two car jump when he pushed his Can-Am past VanEperen and Chaney just prior to the caution. Burns kept pace, finishing fourth.
Saturday Sportsman Spectacular
1600 Light Buggy
Jake Nelson was on point during the 1600 Single Buggy race, taking home his first win of the year. He held off a hard-charging Tyler Marquardt and defending class champion Billy Buth, who finished in third.
Stock Truck
After having to start in last due to his Stock Truck class win on Friday, Eric Senkowski moved into second by the midway behind Diesel Shanak. A pair of restarts made for a sprint to the finish between the pair and rookie Collin Wichman. Shanak found another gear, holding off Senkowski and Wichman for the win.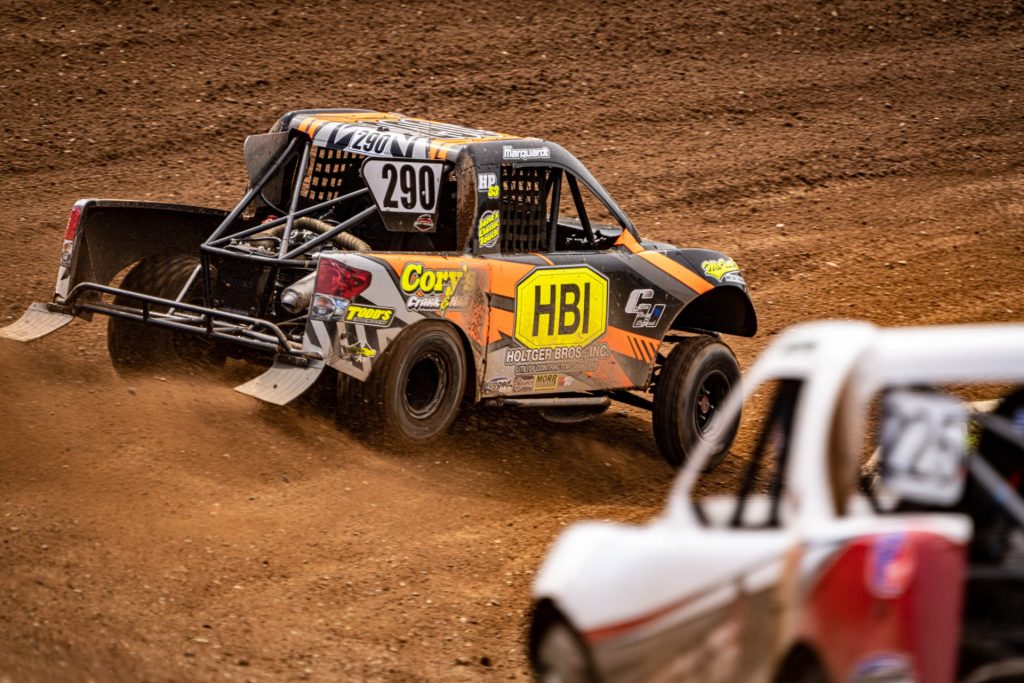 1600 Buggy
The 1600 Buggy class shaped up to be one of the most exciting races of the day. Dylan Parsons put in a fantastic ride around ERX. He had consistent pressure, including aa second half surge from Billy Buth, who made a late race pass to finish second. Colton Burns came back Billy Buth second half of the ra. Colton Burns came from the back to finish third.
Super Stock Truck
As expected, the Super Stock Truck race lived up to expectations. Twelve trucks lined up for the Super Stock race on Saturday and it seemed that all of them had a shot at the lead during the ten lap final. The back-and-forth lead swap continued through the final few laps, but when the dust settled it was a great run by Joe Maciosek that took the win. The final podium spots went to Nick Byng and Kyle Cooper.
Sportsman SXS
With a 30 car field, the Sportsman SXS class turned into Survivor: ERX by the time the checkered flag dropped. Standing alone atop the podium was Dylan Marquart, who survived a carnage-filled race. Mike LeTourneau overcame an early race incident to finish second, just ahead of Jake Jorgenson.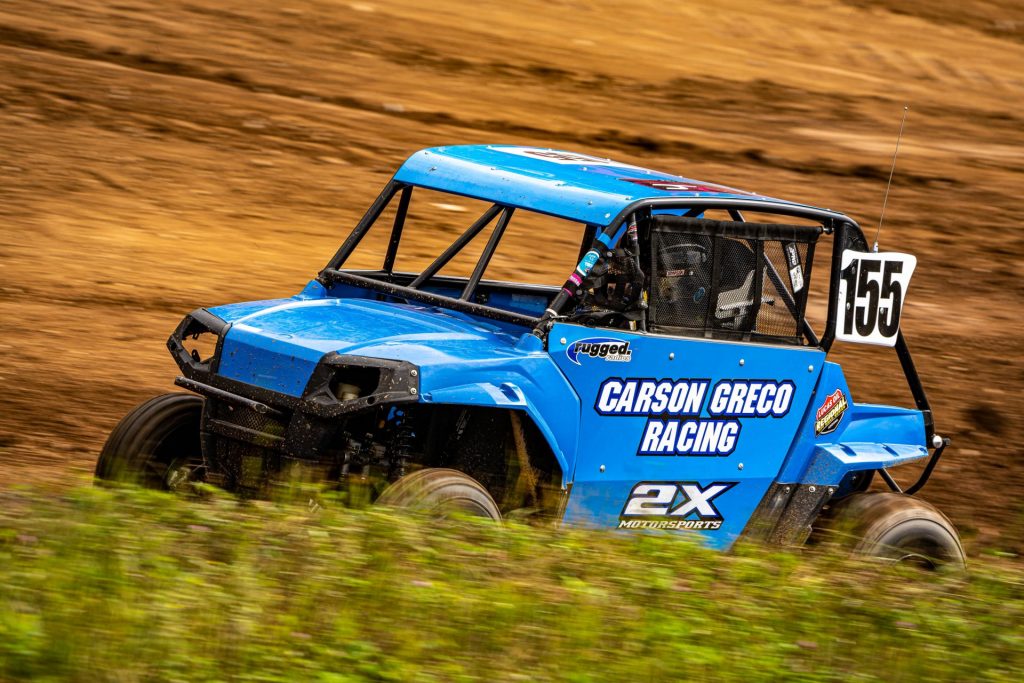 Pro Buggy
After a wild ride on Friday that took him out the race, Mark Steinhardt made up for it with a stellar win in Pro Buggy.
Ryan Schwalbe led for the first half of the race, but on lap six, Steinhardt capitalized on his constant pressure and made a strong move to take the lead. From there, he ran a controlled race on his way to his first win of the year. Schwalbe finished second, ahead of Mike Kirkham.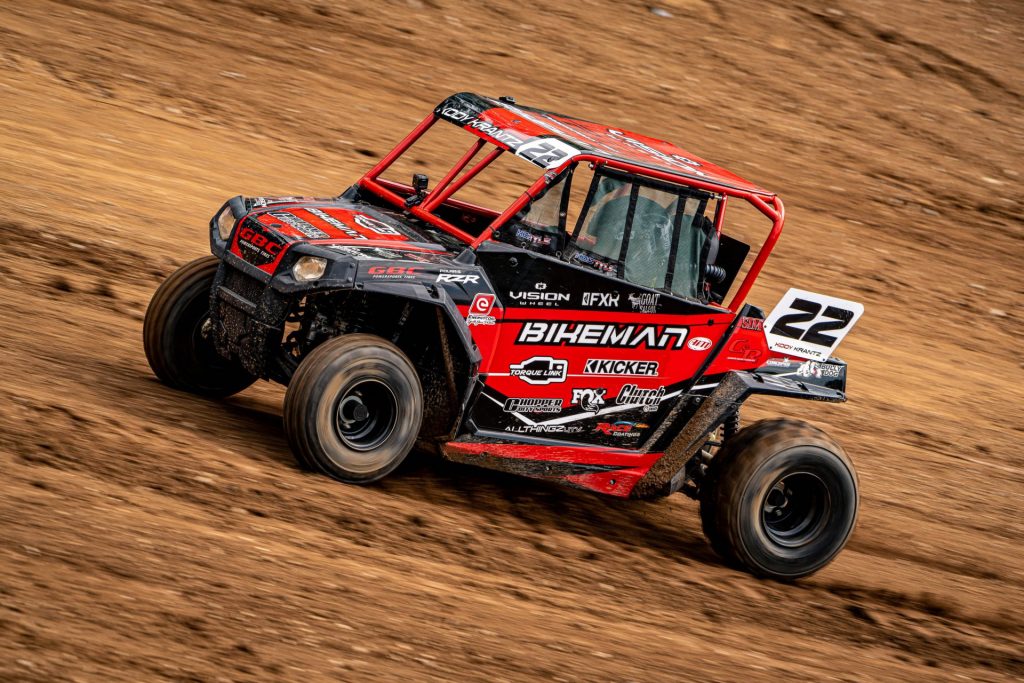 Other winners on the weekend includes: Jake Nelson (1600 Light Buggy), Carson Greco (170 SXS), Andy Johnson (Short Course Karts), Sam Marquardt (Mod Karts), Aaron Konitzer (Classix), and Danny Beauchamp (Formula 4×4).
Up next for the Championship Off-Road series is . For all the latest updates and to check out the complete standings, be sure to visit their website.
Photos Courtesy Of Championship Off-Road